Lansing-East Lansing Community Shelter Map: Public Shelter Location and Service Areas.
Made by the Tri-County Regional Planning Commission in 1970.
This map shows the locations of nuclear bomb shelters in the 3-county area around Lansing. The number next to each dot refers to a listing that names each of the 389 locations. Approximately one-quarter of the locations were not open to the general public but rather served a defined population (usually residents of a marked area).
The Tri-County Regional Planning Commission participated in a federal program to develop a community shelter plan. This map complements some earlier planning reports already in the Library's collection which, among other things, tells us the population capacity of each shelter.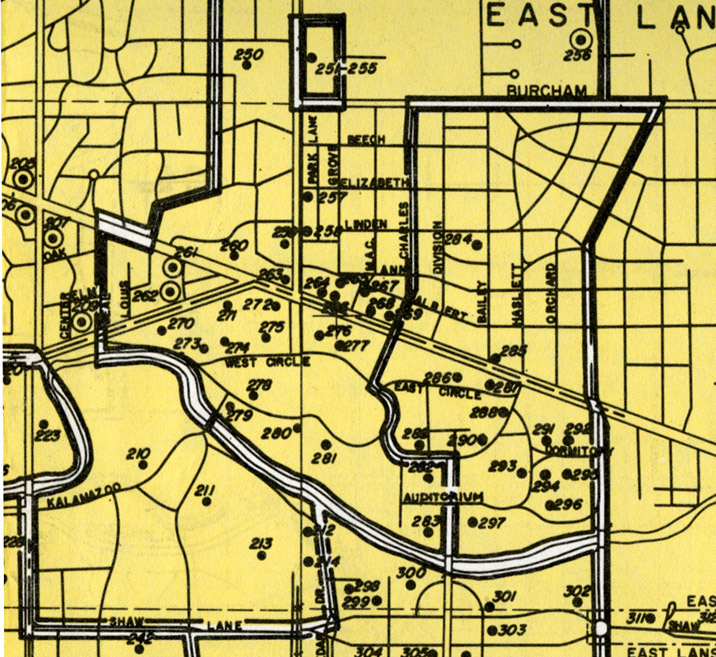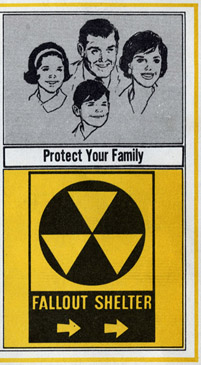 Details from Map
This map will be on public display the week of February 11, 2013. It was a generous gift of Ron Dietz.