Dissected Outline Map of the United States of America (with flags of the world on the back). Made in Springfield, Mass. by Milton Bradley Co., between 1912 and 1932.
--And--
Parker Brothers' United States Puzzle Map. Made in Salem, Massachusetts by Parker Brothers in 1915 or later.
Adorable kittens and country landscapes came later - the first puzzles emerged in the mid-18th century in the form of dissected maps created as educational tools for children. The oldest puzzles were made of wood. Cardboard maps were eventually developed as less expensive alternatives, but wooden puzzles are still available today especially as teaching tools.
These two maps are of the United States were sold by Parker Brothers and Milton Bradley in the early 20th Century.
These puzzles will be on display in the MSU Map Library beginning the week of March 10, 2014. They were both gifts of Ronald Dietz.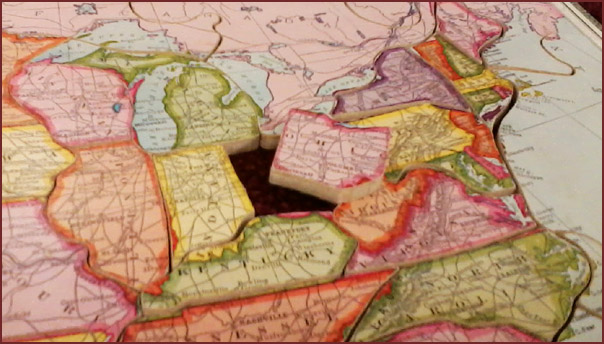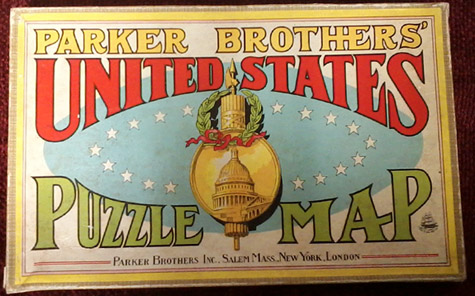 Further reading: Cutting borders: Dissected maps and the origins of the jigsaw puzzle. An article written by Martin Norgate and published in 2007 in Cartographic Journal, volume 44 number 4 on pages 342-350.