County of Montmorency Town 29 Range 1 East
This township plat map shows land owners in one 6-mile by 6-mile survey township in Montmorency County, Michigan. The names entered here represent the first time these lands were in private hands under state and federal law and shows transactions that occurred through about 1874.
Practically all of the land sold in this township served as either bounty lands to compensate veterans under the Scrip Warrant Act of 1855 or to support the establishment of Agricultural Colleges through the Morrill Act of 1862. The proceeds from land sold to John Richardson in sections 13 and 24, for instance, benefited the widow of Private Matthew Alexander who served in the Revolutionary War. Proceeds from the lands labeled 'Morse Knight and Clark' in sections 22 and 27 went toward the establishment of The Ohio State University.
After this map was made, the town of Lewiston formed on the north shore of East Twin Lake, which was a hub of the lumbering industry for a time.
This map will be on display in the Map library the week of February 4, 2013. It was a generous gift of Ron Dietz.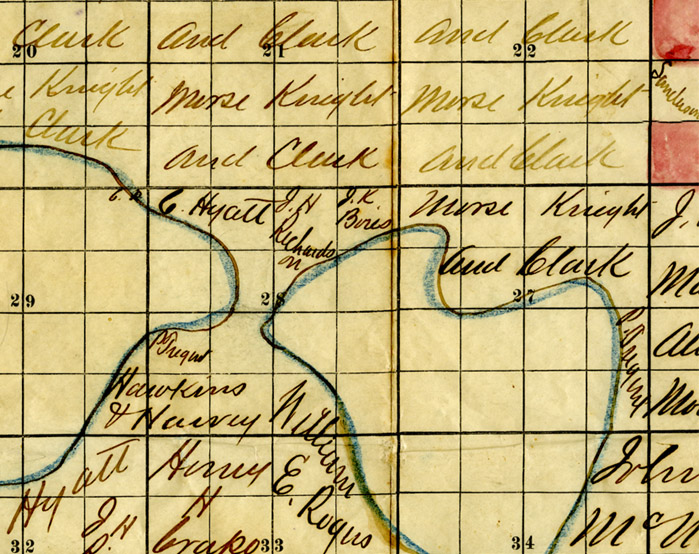 Detail from map
Land Records are from the Bureau of Land Management Land Office Records