East Lansing and MSC, 1926
This map of East Lansing and the Michigan State College campus shows every land parcel and every campus building. It also includes the city's sanitation and sewage treatment infrastructure, which mainly involved piping sewage to the Red Cedar River (a practice long since discontinued). The City of East Lansing passed its first zoning ordinance effective August 13, 1926 in the form of a 12-page booklet which is attached to the map. The ordinance created five use districts in the city (excepting the college lands) which carefully separated fraternity and sorority housing and other group lodgings from single-family homes. Commercial activities were limited to certain places and some were disallowed altogether except by appeal such as slaughterhouses, fat rendering, and sauer kraut manufacture.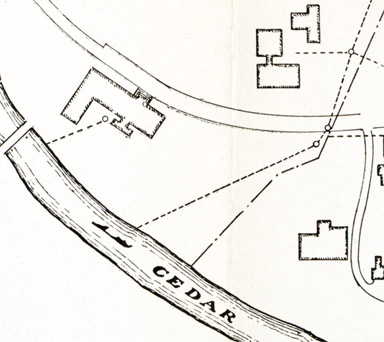 Sewer lines from IM Circle run to the Red Cedar River.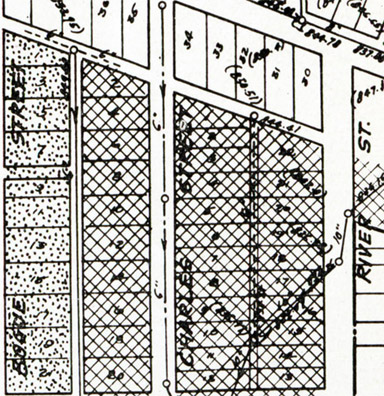 Cedar Village was zoned for fraternity and sorority houses (left) and multiple dwelling units (right).
These images are from the map: City of East Lansing Use Districts. Drawn by Hubbell Hart Gering & Roth and published by the City of East Lansing in 1926.
This map will be on exhibit in the MSU Map Library starting February 3, 2016. The full map may be seen online, with permission from the City of East Lansing: http://www.lib.msu.edu/branches/map/JPEGS/843-d-a-1926-300
This map was a gift of Ronald Dietz