This world map is composed entirely of musical notation. It was created with the intention of viewing the world in musical terms. Specifically, as a symbol and model of harmony, or as the author prefers, 'common threads.' The entire composition is scored for 37 instruments and contains a total of 32 measures. The total playing time is approximately 40 seconds.
Wondering what it sounds like? This YouTube video performs the piece.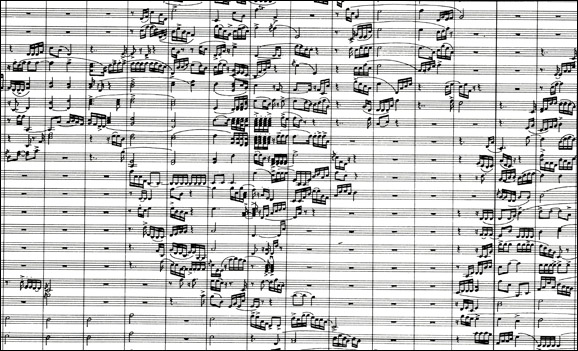 (detail from map)
Citation; World Beat Music. Made (and composed) by James Plakovic. Published in New York by MusicArt in 1996.
The map will be on exhibit in the MSU Map Library starting August 14, 2014.